Complete Preventive/Family Dentistry
Serving Dallas, Arlington, Mesquite, Grapevine & Fort Worth
At Bear Creek Family Dentistry, our top priority is keeping your smile whole and healthy for a lifetime. We focus each patients' treatment plan on preventive care. This includes regular preventive appointments, emergency dentistry services, and other conservative treatments geared toward keeping your smile healthy and avoiding a need for more advanced and potentially invasive treatments. We have numerous, convenient locations for patients in Dallas and Tarrant counties, so contact our team to find out more or schedule an appointment.
Checkups & Cleanings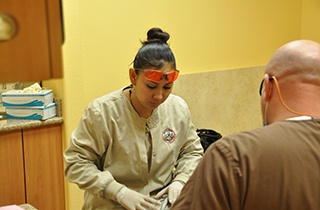 Your initial examination will be performed by a dentist. He or she may request that x-rays be taken to help in understanding previous dental work that has been performed, as well as in evaluating the current condition of your teeth, gums and surrounding bone tissue. We use only modern, digital x-ray equipment which: (1) utilizes a significantly lower dose of radiation than traditional x-ray machines, and (2) provides for an immediate on-screen image since digital (computerized) images eliminate the need for x-ray film and the associated time delays that occur with processing it.
Digital X-Rays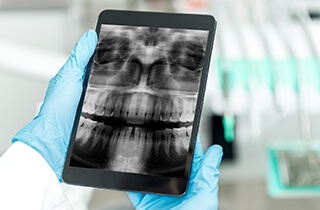 Digital x-rays make it possible for our team to capture crystal clear images of the underlying structures of teeth more quickly, safely, and comfortably than was ever possible with traditional x-rays. Additionally, these electronic files are immediately visible on chairside computer monitors, so we can discuss any information we find with you right away.
Intraoral Cameras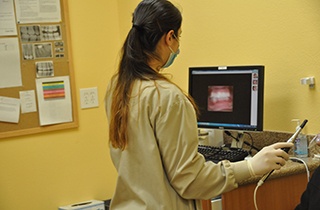 Where digital x-rays have given us a clear image of the inner workings of patients' smiles, intraoral cameras allow us to share similar images of those portions of teeth visible above the gum line. The camera itself is slender and can comfortably capture crystal clear images of any current tooth damage or decay we need to examine with you. Rather than relying on our ability to describe dental damage, we can show you exactly what we're talking about.
Gum Disease Therapy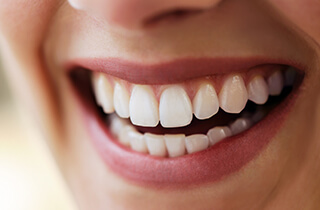 Periodontal (gum) disease affects millions of adults in the US. Most patients who visit the dentist at least twice a year are able to prevent this disease before it begins. Patients who do develop mild or severe gum disease can find relief in our office. We offer a wide array of periodontal therapies to improve oral health and prevent lasting damage that may occur due to gum disease. We'll start by recommending more frequent professional cleanings at our office and improved at home hygiene. If more advanced treatments are needed, we'll begin with a deep cleaning appointment where we perform a combination of scaling and root planing. Scaling is the systematic removal of plaque and tartar buildup that leads to gum disease and root planing is the smoothing of tooth roots to prevent future buildup.
Emergency Dentistry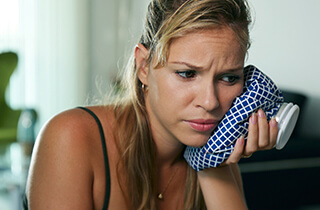 We understand that most dental emergencies involve pain. In the event of a dental emergency during normal office hours, you may contact us and we will endeavor to take care of you as soon as possible. You do not have to be a patient of record to call us for emergency services during our regular office hours.