Family Dentistry in Grapevine
Welcome to Bear Creek Family Dentistry Grapevine Office. For the past 3 decades, Grapevine families have known the one place they need to go to get all of the dental services they need now and in the future: Bear Creek Family Dentistry. We have been serving Grapevine families for nearly 30 years, and we're proud to continue to bring you complete dentistry care that you expect. Whether you are looking to maintain your healthy smile, or you need some help restoring your smile to what it used to look like, our Grapevine office is here to help. Looking for a place to bring your children? Our office has specialty dentists in house to take care of your little ones.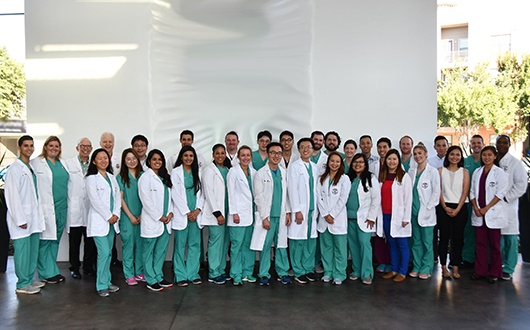 Preventive/Family Dentistry
At Bear Creek Family Dentistry, we're eager to serve your entire family—it's right in our name! Everyone from grandkids to grandparents has a place here. Here, all of your loved ones can get their two standard preventive checkups a year. We offer basic but essential services like cleanings, exams, and x-rays to make sure small dental issues like tooth decay and gum disease can never become a real problem. If you're looking for a stress-free smile, we're the place to get it!
Prosthodontics/Restorative Dentistry
Despite our patients' best efforts, sometimes their teeth need a little extra help. Than can become decayed or broken because of an injury, and when that happens, our restorative services in Grapevine are there to help. Treatments such as crowns and fillings can make decayed/damaged teeth seem like new, while bridges and dentures can be used to replace missing teeth. In fact, thanks to our in-house oral surgeons and prosthodontists, you can even get complete dental implant care. Dental implants are currently, without question, the best tooth replacement option available today. If you're looking to permanent fill in the gaps in your smile, we know just how to do it.
Pediatric/Children's Dentistry
Children have very particular dental needs, the most prominent one being that all of their care requires a gentle touch. Thankfully, we have a board-certified pediatric dentist in Grapevine who perfectly understands both of these facets. They'll be able to offer your littlest smile child-oriented treatments like dental sealants, and they'll always take the extra time to make sure your child is perfectly comfortable in our office. We know how important these early visits are, and we'll do everything we can to make sure your child will be eager to take care of their teeth as they grow and develop.