Family Dentistry in Mesquite
Welcome to Bear Creek Family Dentistry Mesquite Office. Bear Creek Family Dentistry is excited to announce the opening of its newest office in Mesquite. We bring the same unsurpassed dental care and service to the families in Mesquite and draw upon our near 3 decades of dental experience to give you the best service. What makes us better than the rest? Our range of care is simply something you won't find at other practices because we have general dentists, pediatric dentists, orthodontists, oral surgeons, and prosthodontists all working under one roof. That means you'll always have access to a specialists for your treatment, and your long term care will be in the hand of multiple, highly-experience dental professionals.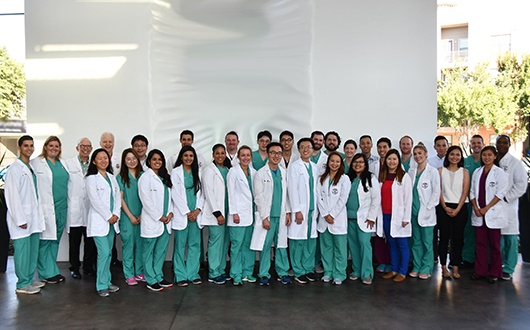 Preventive/Family Dentistry
We're happy to offer basic and essential preventive/family dentistry for the residents of Mesquite. Treatments such as cleanings, exams, and x-rays are some of the most effective ways we can keep your entire family smiling year round. With just two standard hygiene appointments a year, we can stop small dental issues like tooth decay and gum disease right in their tracks. Everyone in your family has a place here, and we're happy to treat everyone from grandkids to grandparents.
Prosthodontics/Restorative Dentistry
If you have teeth that have been damaged by decay or injury, our restorative services in Mesquite can help you get back your smile. Small cracks and cavities can be treated with fillings and crowns, while missing teeth can be completely replaced using bridges and dentures. We can also offer you complete dental implant care, which is something you won't be able to get at most other practices. Thanks to our in-house oral surgeons and prosthodontists, you now have unfettered access to the most natural looking, long lasting, and reliable tooth replacement solution available today.
Pediatric/Children's Dentistry
Your child is going to have special dental needs, and fortunately, we can meet them perfectly right here in Mesquite. Our board-certified pediatric dentist has received years of additional training just to keep your most precious smiling shining as they grow and develop. They can offer child-friendly treatments such as dental sealants and fluoride treatments, and they'll always be sure to use a gentle touch. We know their first visits are very crucial, and we'll do everything we can to make sure they'll be eager to take care of their teeth in the future.
Traditional Orthodontic Braces
When it comes to crooked and crowded teeth, one of the most reliable solutions are traditional orthodontic braces in Mesquite. They have been used for decades for one simple reason: they work. If you or your child want to achieve a straighter smile, we can help you get it. With access to our in-house Orthodontist, they'll be able to work with your general dentist to make sure you get a straighter smile as quickly and easily as possible.