Family Dentistry in Dallas
Step into Bear Creek Family Dentistry's N. Buckner Office – your destination for comprehensive dental care! Our team of experts operates under one roof, seamlessly combining the skills of general dentists with those of specialized professionals including pediatric dentists, orthodontists, oral surgeons, and prosthodontists. This unique setup guarantees that whatever dental care you or your family require, it will be administered by a qualified specialist. Say goodbye to the hassle of searching all around town for different treatments because we're here to save you time and effort by providing all-encompassing care. With specialists readily available on-site, your dental needs are in the hands of top-tier professionals at Bear Creek Family Dentistry.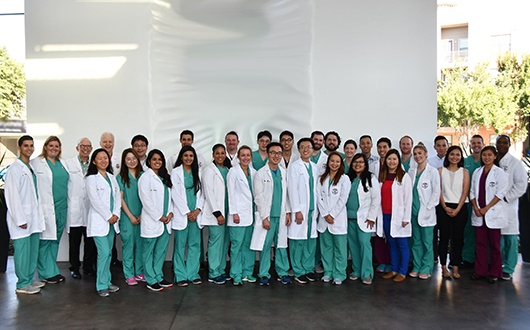 Preventive/Family Dentistry
When it comes to the essentials of dental care, we're the experts you can trust. We offer preventive services like cleanings, exams, and X-rays to stop minor dental concerns from turning into major complications. We're vigilant about spotting even the tiniest hints of tooth decay and gum disease. Our treatments work well for people of all ages, so you're welcome to bring your whole family to our N. Bucker location – you can even schedule appointments for everyone at once!
Pediatric/Children's Dentistry
As a parent, you only want to set your child up for success in every aspect, and that definitely includes oral health. Fortunately, our pediatric dentist specializes in kid-friendly treatments, such as dental sealants and fluoride applications, to ensure your child's precious smile gleams brightly. We recognize that those initial visits to the dentist require patience and a tender approach. Rest assured – each time you visit us, you and your child will experience the utmost care and gentle attention that's needed.
Emergency Dentistry
From intense toothaches and infections to knocked-out and chipped teeth, our team is ready to provide swift care exactly when you need it. With same-day emergency appointments, we'll promptly address your discomfort, easing any pain you're experiencing. Following that, we'll create a tailored plan to restore your smile's full functionality, ensuring you're back to feeling your best.