Family Dentistry in Dallas
Welcome to Bear Creek Family Dentistry Cockrell Hill Office. You'll find general dentists under the same roof as board-certified pediatric dentists, orthodontists, oral surgeons, and prosthodontists. That means no matter what kind of dental needs you and your family have, we'll be able to take care of them right here—no running around because of referrals! We've been serving the Dallas area for almost three decades, and we can't wait to show you what we can do for your smile.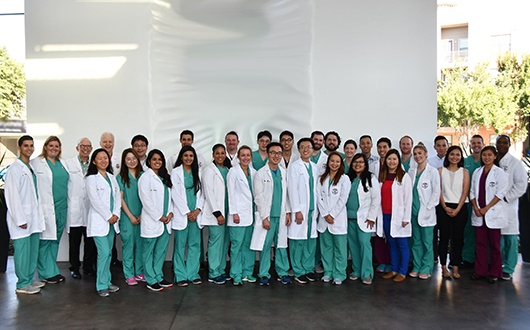 Preventive/Family Dentistry
We have a variety of preventive/family dentistry services that can help all of your loved ones aged 1-100. No matter who comes through our door, we can help their smile. We offer treatments such as cleanings, exams, x-rays, sealants, and much more! The main focus of all of these services is to stop dental problems before they start. With just two short visits each year, we can give your entire family a worry-free smile that they'll be eager to show off!
Prosthodontics/Restorative Dentistry
We can repair and restore your broken and missing teeth right here in our Cockrell Hill office! We offer treatments such as fillings, crowns, bridges, dentures, and even dental implants. Whether you have a small cavity, a few missing teeth, or you need a whole new set of teeth, we can help. Our team of doctors can coordinate to come up with a treatment plan perfectly suited to your individual needs so you can get your complete smile back in no time.
Pediatric/Children's Dentistry
We love taking care of Dallas' littlest smiles! It's important to start taking care of your child's teeth early so they can get a strong start. When you bring your child to us, we'll make sure that they are perfectly comfortable the entire time. We'll walk them through the office, introduce them to everyone, and then they'll get treatment from a board-certified pediatric dentist. Our goal is to work with you to ensure they always have the finest oral health.
Traditional Orthodontic Braces
With our Cockrell Hill office, you don't have to go anywhere else to get orthodontic care! We can provide you or your child with durable and reliable braces to ensure you get the straighter smile you've always wanted. Straighter teeth not only look great, but they're much easier to clean and keep healthy as well! Orthodontic care is especially important for children to make sure their face and jaw develop correctly. Come see us to talk to an orthodontist today!